Chondrodysplasia (dwarfism)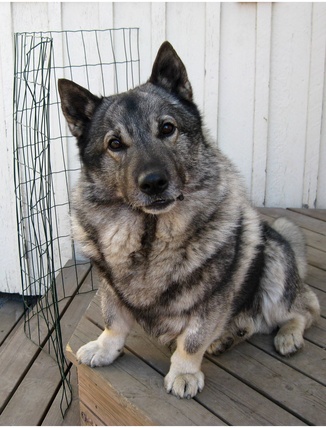 Project description
Chondrodysplasia (dwarfism) has been reported in several different breeds. Chondrodysplasia can be caused by disturbed endochondral ossification, a process where bone tissue is formed within cartilage. In disproportionate dwarfism, the torso of the dog is of normal size but the limbs are abnormally short and the fore limbs may be curved.
In a previous study, we have identified an autosomal recessive gene mutation that causes disproportionate dwarfism in Norwegian Elkhounds and Karelian Bear Dogs (Kyöstilä et al. 2013).
Studied breeds
We are interested in all breeds that have chondrodysplasia cases with an unknown genetic cause. Currently we have are studying/have received samples from Alaskan Malamutes, Bouviers and Newfoundland dogs. The condition in Newfoundlands is also known as "forelimb anomaly" or "elbow anomaly" and it is possible that there are different types of skeletal problems that affect the fore limbs in this breed.
Which samples are needed
We are interested in samples from dogs that are either suspected or confirmed to suffer from chondrodysplasia. In addition, samples from parents and healthy siblings would be very welcome.
Copies of diagnoses and other information needed
We would like to know the dogs' case history; what are the symptoms, age of onset etc. If clinical examinations, have been performed for the affected dog we would like to hear the results. If possible, we would like to obtain x-rays and photographs from affected dogs. We would also like to have pedigree information from affected dogs.
Links
Contact us
Kaisa Kyöstilä, PhD student, kaisa.kyostila@helsinki.fi
Reference: K Kyöstilä, AK Lappalainen and H Lohi. Canine Chondrodysplasia Caused by a Truncating Mutation in Collagen-binding Integrin Alpha Subunit 10. PLoS One. 2013 Sep;8(9):e75621.

---